Welcome to our AllBlogTools.com v.3 new version, We are still in beta, please contact us to report an error.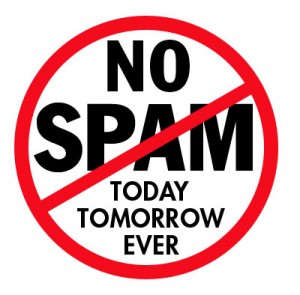 When blogging, one of the best ways to build links is by blog commenting but sometimes it is abused by many users posting spam. Spam comments are very annoying especially if you've already connected with your visitors.
Many new bloggers who may not have enough knowledge about blog commenting could get in trouble by  allowing commenters to post irrelevant and repetitve links in their comment body, thus spamming their site. That is not a good idea. If you want to build backlinks, you must only allow valuable comments to be posted in the comment section.
To prevent spammy blog comments, you may use captchas just like other bloggers do, but it can be troublesome especially for commenters.
So Ankit Kumar Singla provided us with some helpful tips that may help you achieve the following:
Stop spam comments from being auto-published.
Only quality comments get approved.
New posts are free from moderation which improves interaction with the readers
Newly published posts get maximum comments.
Readers become more active when comments on new posts get published instantly.
Steps on how to Prevent Spam Comments:
Go to Blogger Dashboard > Settings > Post and comments
In Comment Moderation settings > Comments section > select Sometimes
Enter number of days provided in the text field. You can put any number of your choice.
Click Save Settings found at the top right corner.
Related Tricks & Tutorials
Comments will be closed off on this post 365 days (1 year) after it is published. Apologies to this, but it's all about avoiding a growing comment spam problem. See our most recent posts where you can comment here