Welcome to our AllBlogTools.com v.3 new version, We are still in beta, please contact us to report an error.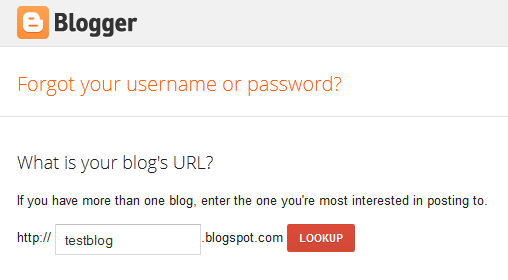 In this feature I will show you a tip on how to find the email address you're using in in Blogger in case you had  forgotten it. You may have lots of Google accounts and then comes a point wherein you can't even remember which of these email addresses you used for your Blogger blog. No worries. Here's what I found courtesy of Lasantha Bandara if that happens.
Simply enter your blog URL you want to access here: http://www.blogger.com/forgot.do
After you have entered it and clicked Lookup, Blogger will send an email with sign-in instructions to that email address.
Related Tricks & Tutorials
Comments will be closed off on this post 365 days (1 year) after it is published. Apologies to this, but it's all about avoiding a growing comment spam problem. See our most recent posts where you can comment here